Campus GIS
Mission
The mission of the San Diego State University Campus GIS is to provide access to, understanding of, and spatial context for a range of data utilized in the operation of SDSU facilities and services. In addition, the effort is providing learning opportunities for SDSU's students.
---
Departments Served
Business and Financial Affairs
Administration

Environmental Health and Safety
Public Safety / SDSU Police Department

Business Operations
Real Estate, Planning and Development

Facilities Planning, Design and Construction
Project Management
Academic Affairs
Office of the Associate Vice President for Academic Affairs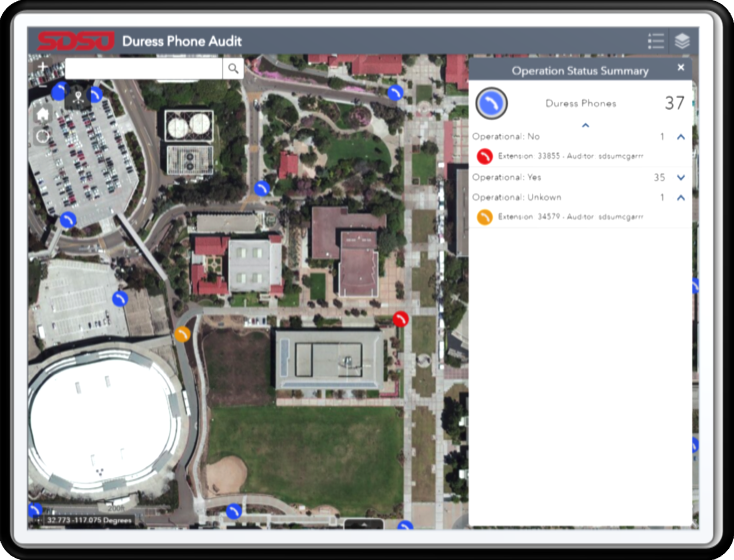 ---
Campus GIS Infrastructure
SDSU's campus GIS utilizes Esri's ArcGIS Enterprise platform to store, access, visualize, analyze, and serve multiple geographic information systems (GIS) data layers, airborne imagery sets, and digital surface/terrain models. Data may be accessed using web/mobile geospatial apps for ease of use, and/or desktop installations of ArcGIS software.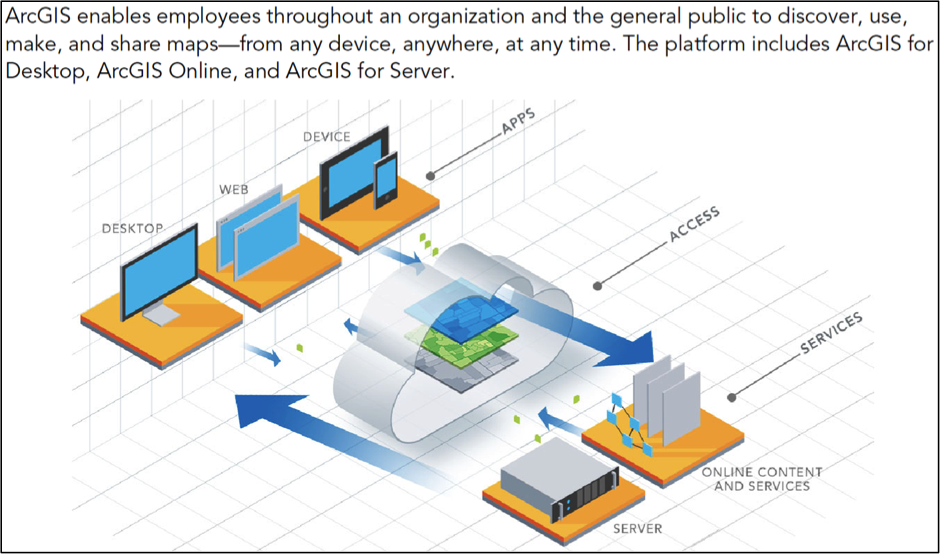 ---
Campus GIS Participants
Staff, faculty, and students of the Geography Department include: Pete Coulter, Harry Johnson, Dave McKinsey, Marcus Chiu, Piotr Jankowski, Douglas Stow, Garland McNew, Andy Loerch, Nevin Valles, Vincent Ohararhi, Teresa Ramos, Ken Tominaga, Empress Holiday, Nikki Kojima, Jeremy Schaefer, Allie Paquette, Eva Sanchez, Caleb Bombaci, Cody Sherman, Bailey Schrader, and Jacob Daoust.
Additional Information
Any questions or comments may be directed to Pete Coulter or (619) 594-6973.